How to acquire GPS signal
※ GPS function is designed to mark the entry/exit coordinates and direct a saved divesite.
※ Mission One may not be able to acquire a GPS signal due to environmental interference or obstruction.
How to acquire GPS signal:
1. Using the "sync GPS" function in ATOMS App to sync the satellite ephemeris data to the MISSION ONE, which shortens the time needed to acquire the GPS signal.
2. Locate an open area with an unobstructed view of the sky. Make sure the watch face is pointed to the sky.
3. Enable GPS – Switch to any dive mode or use divesite function, you will see a blinking satellite icon.
4. The satellite will stop blinking and the MISSION ONE will vibrate when GPS coordinates are acquired.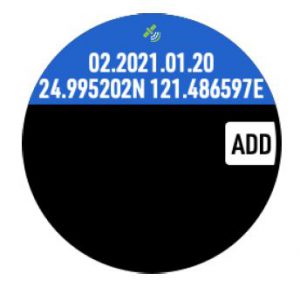 ---
Contact us for more help: (Fb message) https://www.facebook.com/atmosocean