Ready for More Discoveries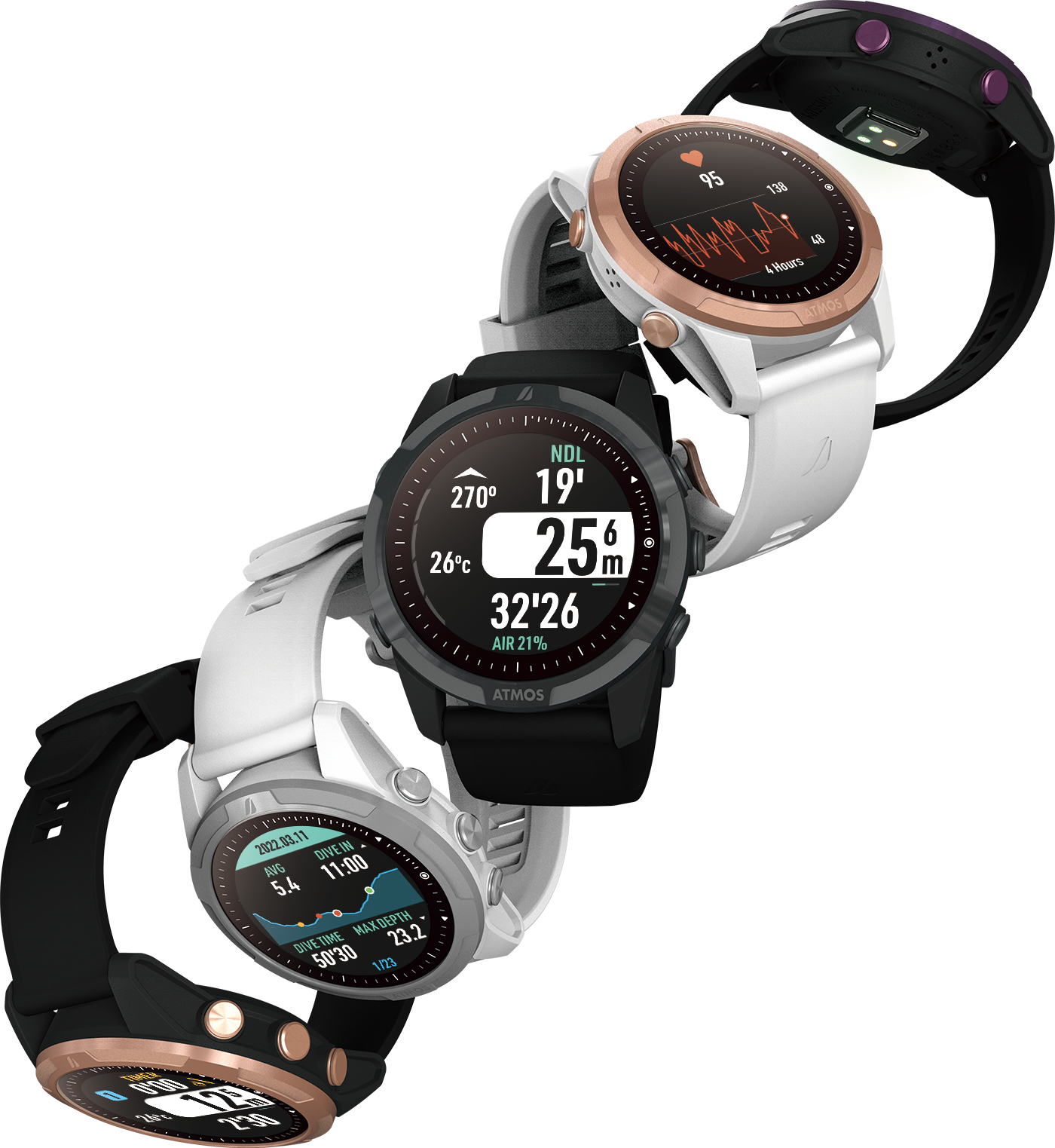 Ready for More Discoveries
MISSION2 is now your Go-To gear for Sports and Health. For diving, running, Biking, skiing, swimming, and walking. Plus, heart rate, step counter, calories calculation, and sleep monitoring.
MISSION2 has improved and upgraded diving functionalities with greater stats and a larger database. Mission2's hi-res 1.2" color display gives you more data in real-time with GPS information, digital compass, and smart notifications.
Sync Mission2 with the user-friendly ATMOS app for dive analysis and detailed record keeping. Mission2 is sleeker, closer to skin with fun new colors.
MISSION2 connects you from the Mountains to the Sea.

A New Level of Personal Discovery with these great features
Sapphire crystal lens

1.2", Sunlight-visible, Hi-res Color Display

Auto-on and constant backlight on dive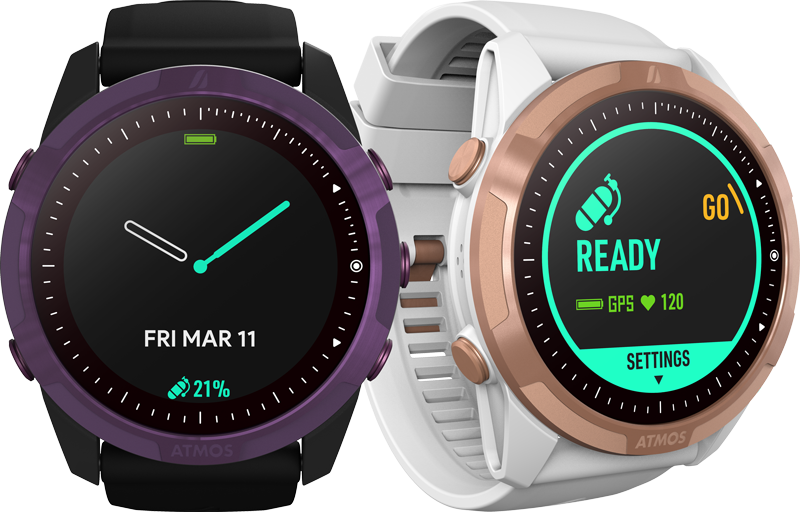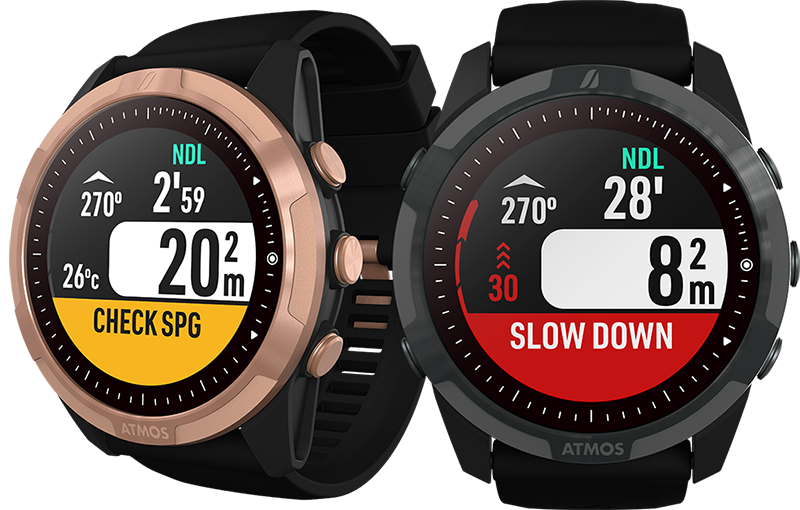 Hear, See, and Feel the alarms
With Vibration, Visual and Audible alarms you'll never missed your safety or deco stop, ensure control of your ascent rate, and always know of Depth and Time alarms.
Meets all your diving needs
Super intuitive user interface

Scuba Air, Nitrox, and Gauge modes

Freediving mode (Multiple Ascent & descent notify)

New! Freediving Pool mode

Gauge mode (Bottom Timer)

Mark GPS coordinates & dive spot guidance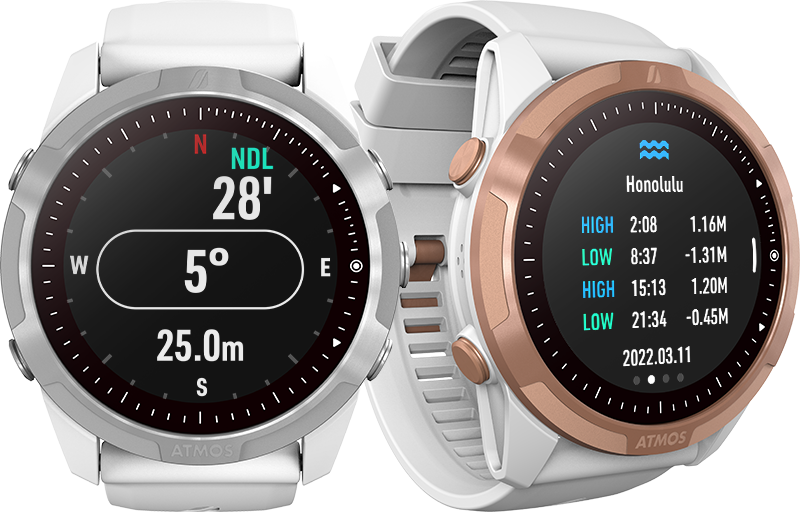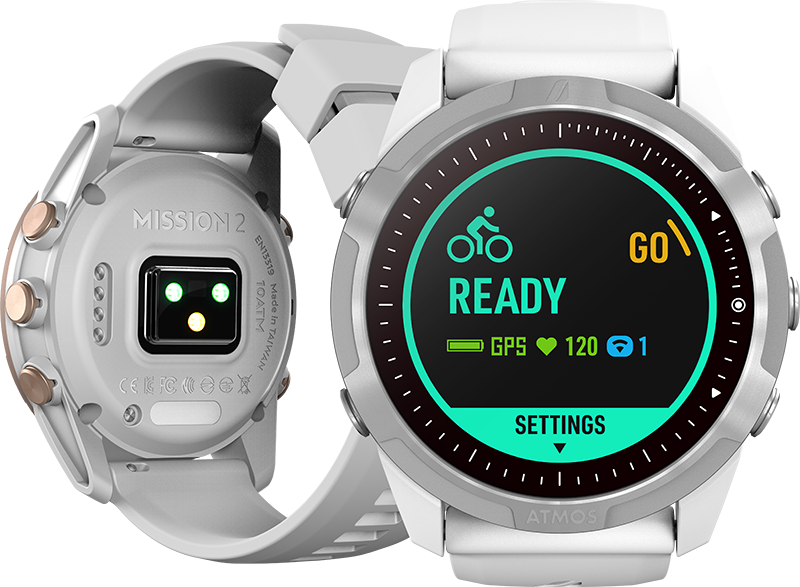 Multisports: Running, Swimming, Biking, Skiing.

Health: Heart rate, Step counter, Calories calculation, Sleep monitoring

Built in Altimeter, Compass

Weather & Tidal

(App required)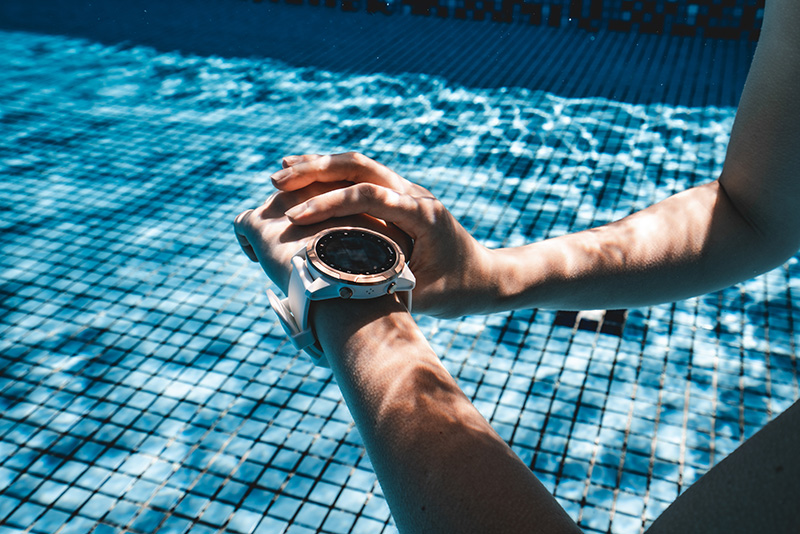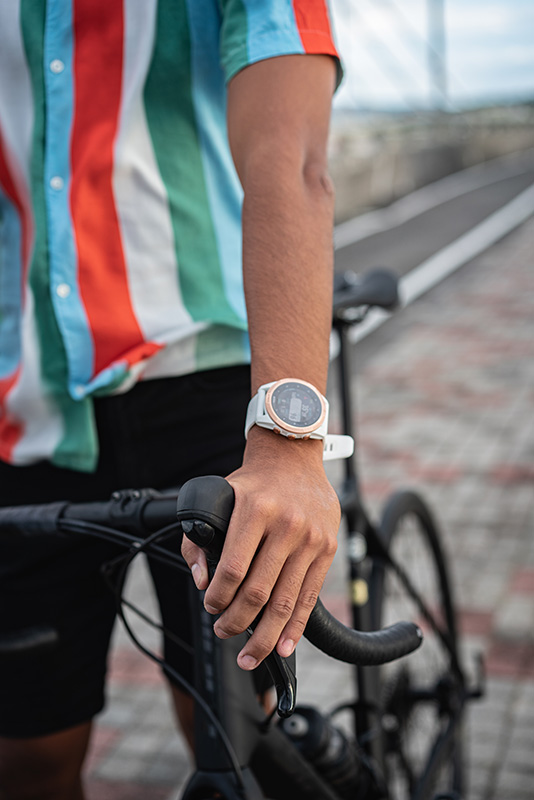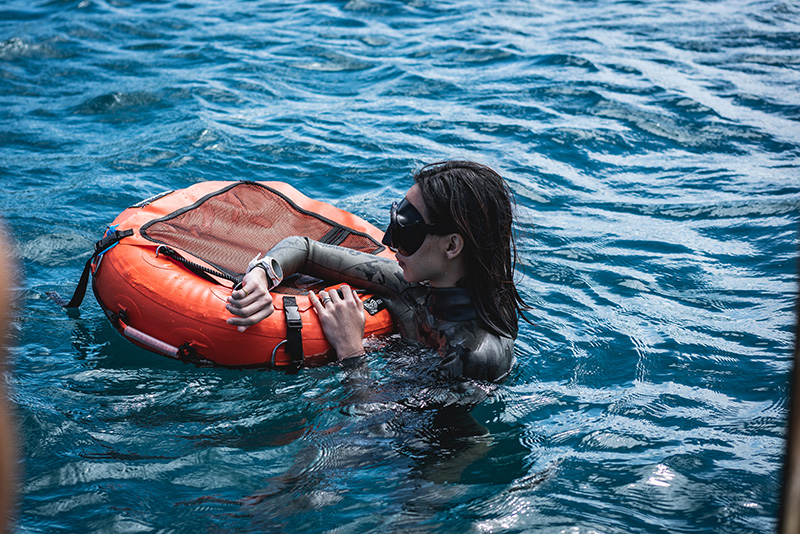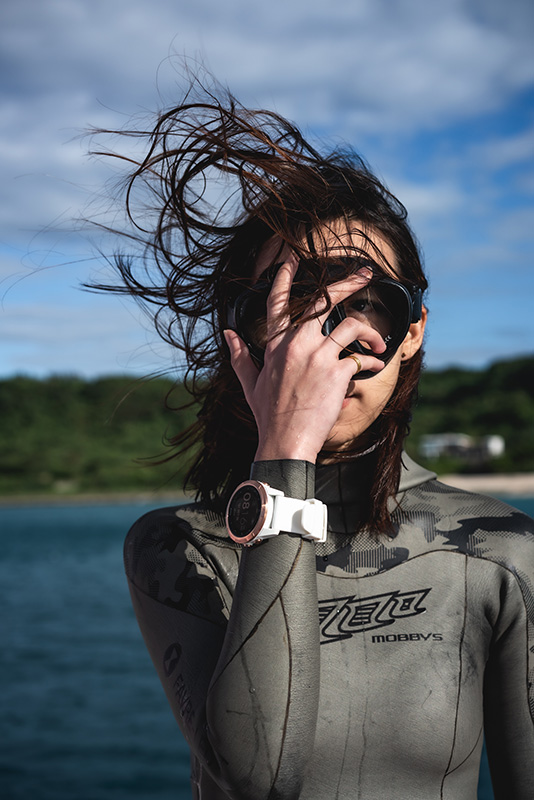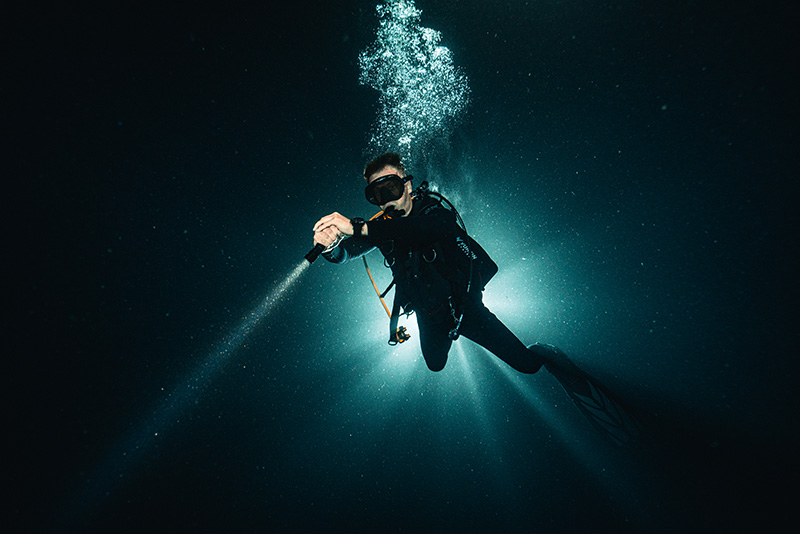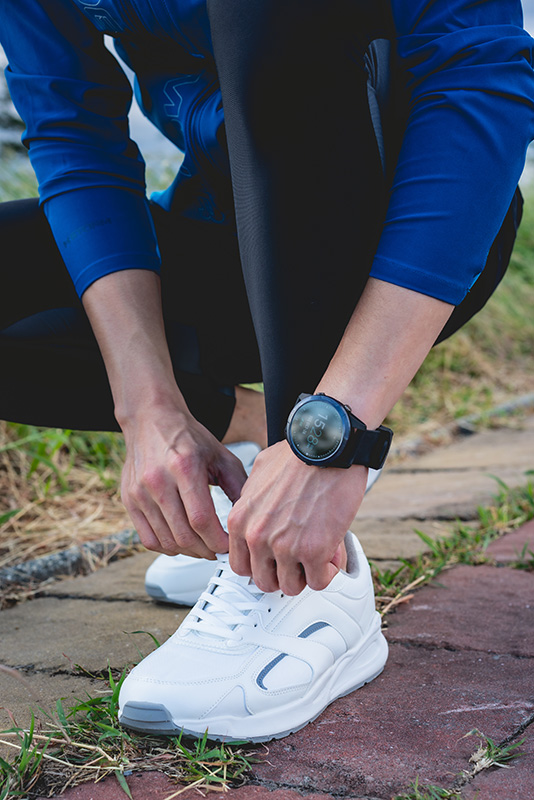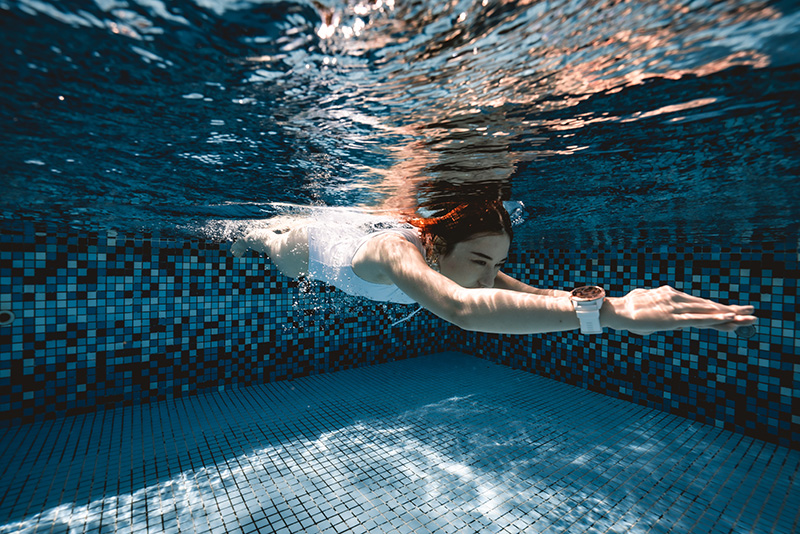 Smartphone notifications

Digital, analog, and custom photo watch faces

ATMOS App

Upgradeable firmware

Quick release watch strap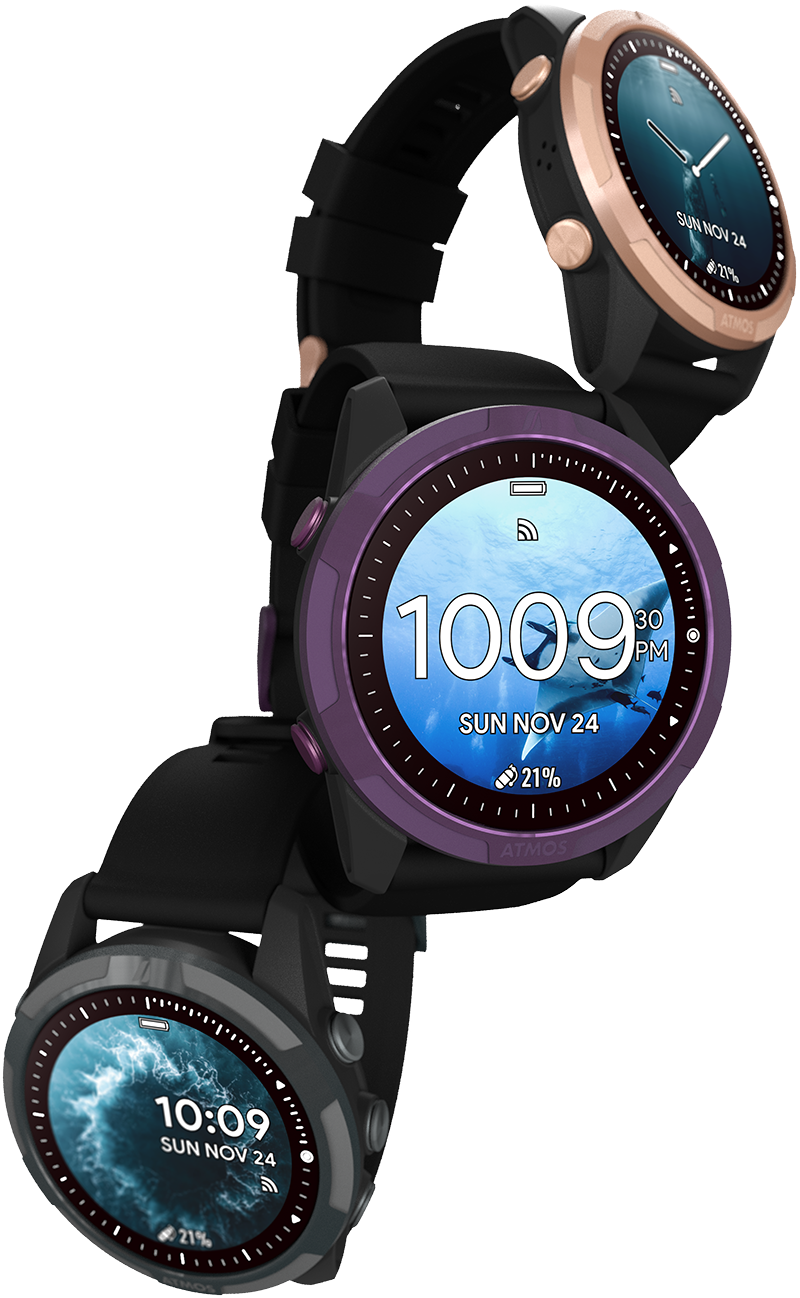 Our packaging materials use certified paper from the FSC European Forest Stewardship Council, reduce tree felling and preserving our earth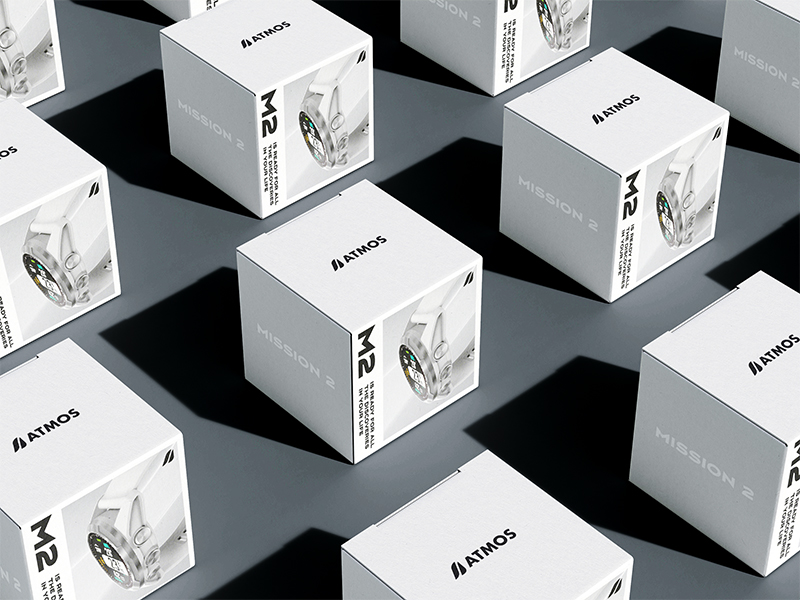 White Gold, White Silver, Black Purple, Black Gold, Black
Model
MISSION 2
Water Rating
100m (EN13319)
Size
50 x 50 x 16.8mm
Weight
83g
Lens Material
Sapphire Crystal Lens
Display
1.2", sunlight-visible, transflective, hi-res color display
Bezel & Button Material
Stainless steel 316L
Case Material
Fiber-reinforced polymer
Watch Strap
Silicone, Width 26 mm, Quick release
Rechargeable Battery
✔ Lithium Ion, factory replaceable
Memory/ History
100 logs
Languages
EN, KO, JA, ZH-CN, ZH-TW
Metric and Imperial units
✔
Operating Temperature (diving)
0° C to +45° C / +32° F to +113° F (±2°C)
Operating temperature (non-diving):
-20 °C to +60 °C / -4 °F to +140 °F
Battery Life
Watch Mode: Up to 7 days
Dive Mode: Up to 20 hours
Sport (GPS,HR on): Up to 7 hours
Firmware Upgradeable
✔
| | |
| --- | --- |
| Time, Date | ✔ |
| GPS Time Sync | ✔ |
| Dual time | ✔ |
| Alarm Clock | ✔ |
| Stopwatch | ✔ |
| 24-hour military time | ✔ |
| | |
| --- | --- |
| Heart Rate | ✔ |
| Sleep | ✔ |
| Calories Burned | ✔ |
| Step Counter | ✔ |
| | |
| --- | --- |
| GPS | ✔ (GPS, GLONASS) |
| Barometric Altimeter | ✔ |
| Digital Compass | ✔ |
| Gyroscope | ✔ |
| Accelerometer | ✔ |
| Thermometer | ✔ |
| Depth Sensor | ✔ |
| | |
| --- | --- |
| Smartphone Compatibility | Most common iOS/ Android phones supported |
| Smart Notifications | ✔ |
| Sunrise & Sunset Times | ✔ |
| Weather | ✔ |
| Tidal | ✔ |
| | |
| --- | --- |
| Modes | Air/ Nitrox/ Freedive/ Freedive pool/ Gauge |
| Decompression Model | Bühlmann ZHL-16c (GF configurable) |
| Gas | ✔ Single gas (Oxygen 21-40%) |
| In-water activation | ✔ |
| Depth & Time Alarms | ✔ |
| Safety Stop | ✔ |
| Dive Ascent Indicator | ✔ |
| No Fly Time | ✔ |
| Surface Time | ✔ |
| Freedive Ascent/ Descent Alarm | ✔ (10 sets) |
| Freedive Stopwatch | ✔ |
| Dive Planner | ✔ |
| PO2 | 1.2-1.6 |
| Fresh/ Salt water | ✔ |
| Backlight | ✔ (Auto-on on Dive) |
| Altitude Adjustment | ✔ (Automatic) |
| Digital Compass | ✔ |
| Mark Dive Entry & Exit GPS Locations | ✔ (Surface use only) |
| Dive spot GPS guidance | ✔ (Surface use only) |
| Alarm Methods | Visual, Vibration and Audible Buzzer |
| Alearts & Alarms | Fast Ascent|Safety Stop|Low NDL|Deco Stop|Deco Stop Ceiling Violation|Dive Time|Depth|Low Battey|MOD|CNS|S.I. Notify|Check SPG |
| Residual Tissue Loading Reset | ✔ |
| Digital Dive Log | ATMOS App (iOS/ Android) |
| | |
| --- | --- |
| Running | ✔ (indoor/ outdoor) |
| Biking | ✔ (indoor/ outdoor) |
| Swimming | ✔ (indoor/ outdoor) |
| Skiing | ✔ |
Case Included
MISSION 2
Standard silicone band (Width 26mm, Length 135-230mm)
Charging cable
Screen protector (2 pcs)
Warranty card