Create and sync dive site from APP or PC tool
---
In My Device, click Sync, select Edit My List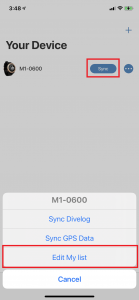 2. Click "+" to create a new dive site, it will sync with your MISSION ONE.
3. To add into your dive log lists in ATMOS App, Click "ADD".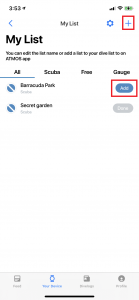 4. You can view and delete App logbook's dive sites here: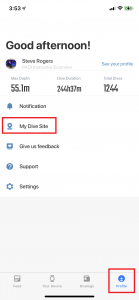 ---
PC TOOL: Edit Dive Site and sync to your MISSION ONE
Read from the Mission one, edit and write back to it.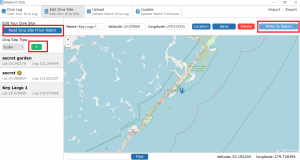 ---
Contact us for more help: (Fb message) https://www.facebook.com/atmosocean