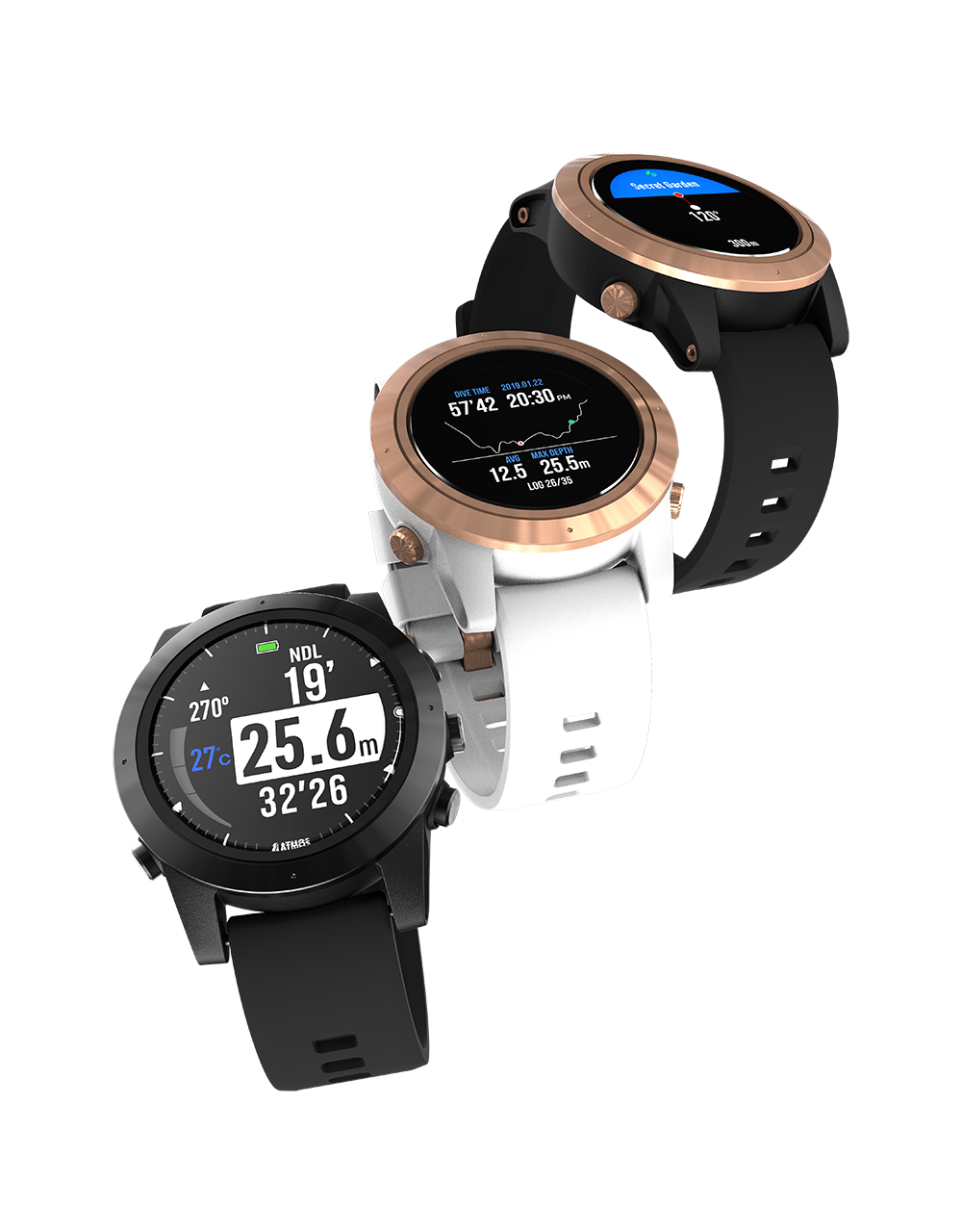 https://www.youtube.com/watch?v=MGq4ABRPcng&t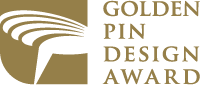 Designed for the best diving experience
MISSION ONE is a powerful and intelligent dive computer. Its advanced alarm system provides effective vibration and on-screen notifications. By syncing with the ATMOS™App, you can view the Divesite's GPS and keep your unforgettable diving stories. Sleek and robust construction make it the most desirable dive companion to ensure your best diving experience.
DIVERS SUPPLY

"This new wrist dive computer is super light, can be worn as a smart watch on dive trips and has a easy to navigate menu."
BLUETREND

"ATMOS MISSION ONE無非是2019年最受矚目的電腦錶,不僅適合入門潛水新手使用,也相當推薦給潛店作為訓練裝備。"
WOLFANG FILMS

"A stylish dive computer that I'm proud of for it's clean, clear layout display, smartphone connectivity, built-in compass…"
Freedive Wire

"Depth and Time Alarms. This is where the Atmos Mission One is golden in our opinion.
The combination of both noise and vibration alarms is excellent."
Kyo Liu

Underwater Photographer

"多虧了有震動警示,是我在專注水下攝影時的好幫手。"
Critter Hunter

Underwater Photographer

"It does everything I need.
Super easy to use, super cool app.
Big thumbs up!"

MISSION ONE has 316L stainless steel bezel and fiber-reinforced polymer case. Water resistance up to 328ft/100m(10ATM).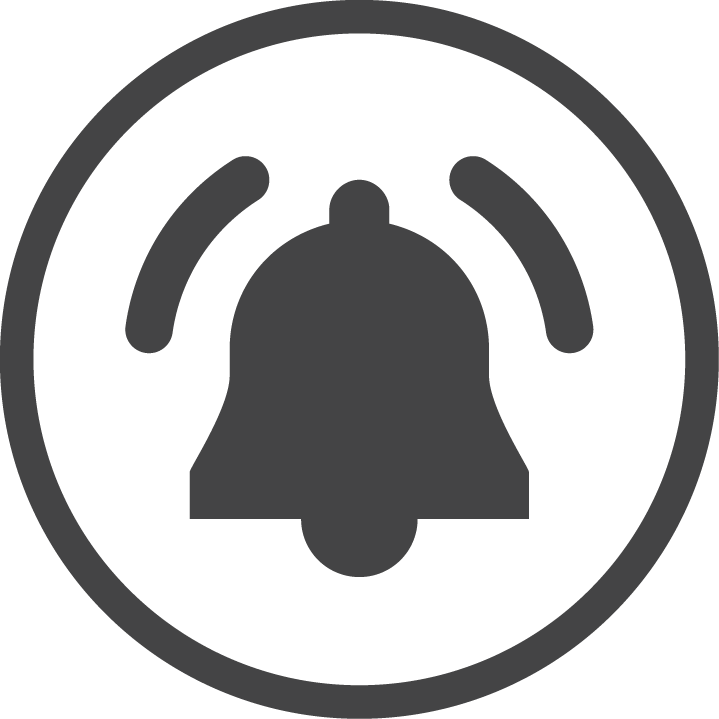 Hear, See, and Feel it's 3 alarms
With Vibration, Visual and Audible alarms you'll never missed your safety or deco stop, ensure control of your ascent rate, and always know of Depth and Time alarms.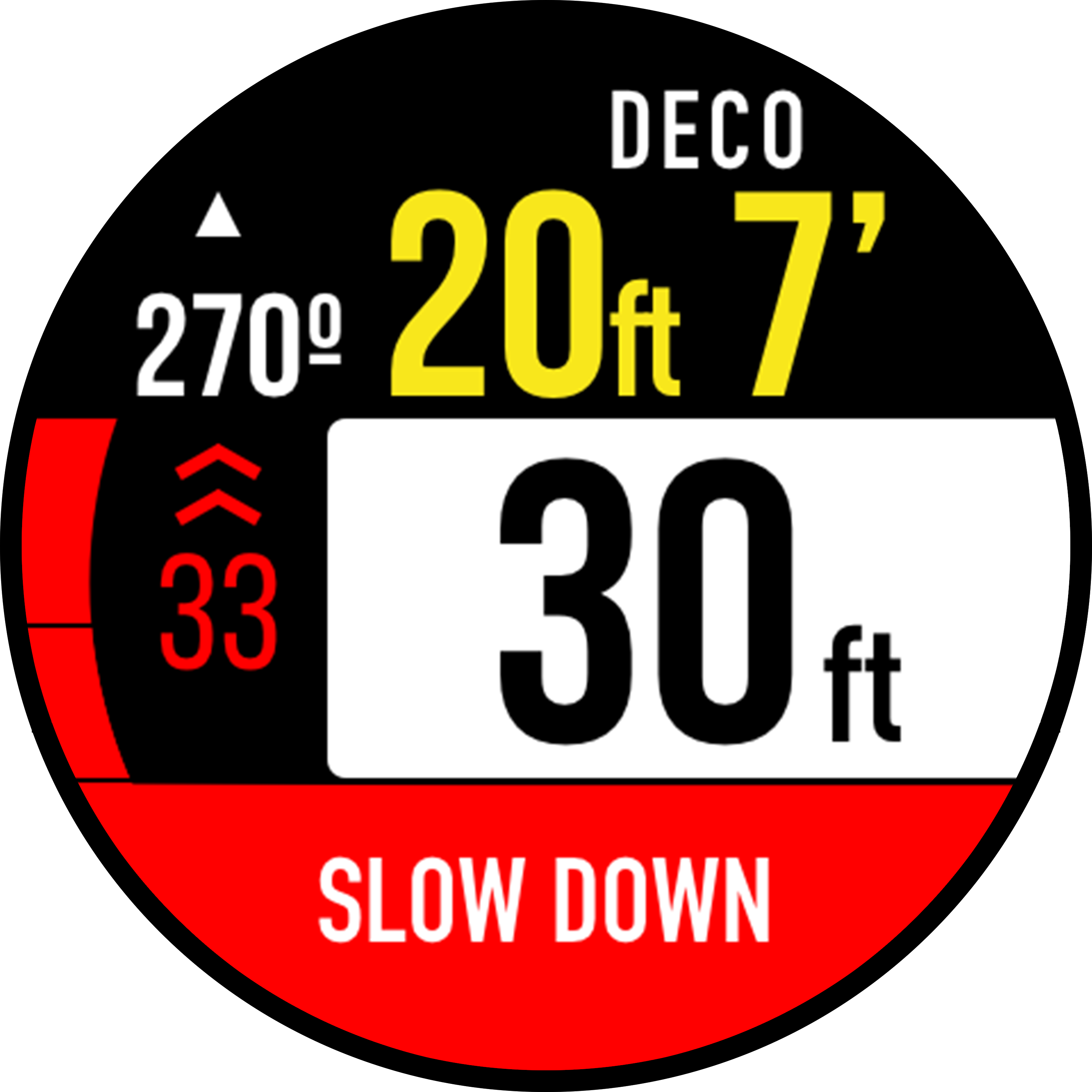 Bühlmann ZHL-16c (GF configurable)

Air & Nitrox Single Gas (21-40% o2 Percentage)

Safety stop / Deco / Fast ascent / Depth / Time alarm




Residual tissue loading reset








Receive emails, texts and alerts from your smartphone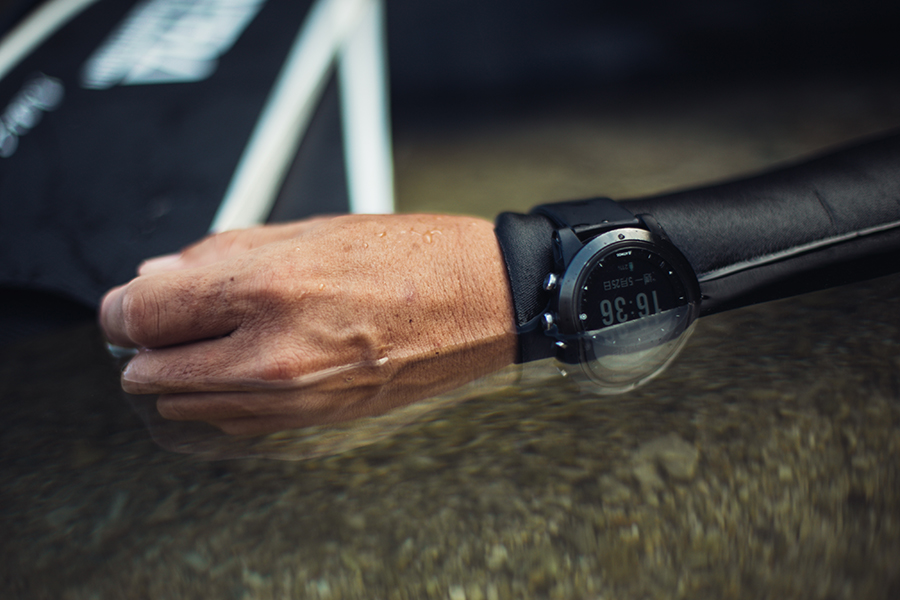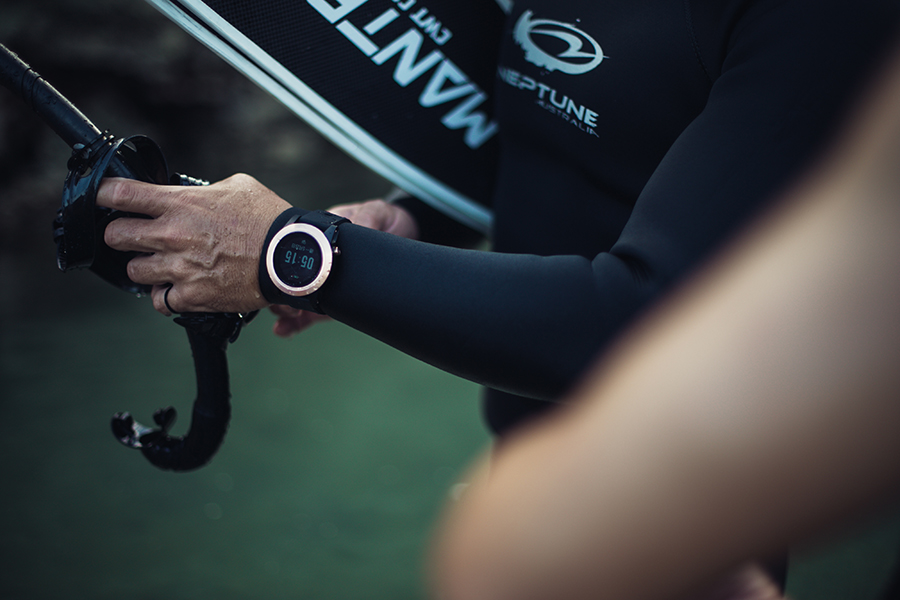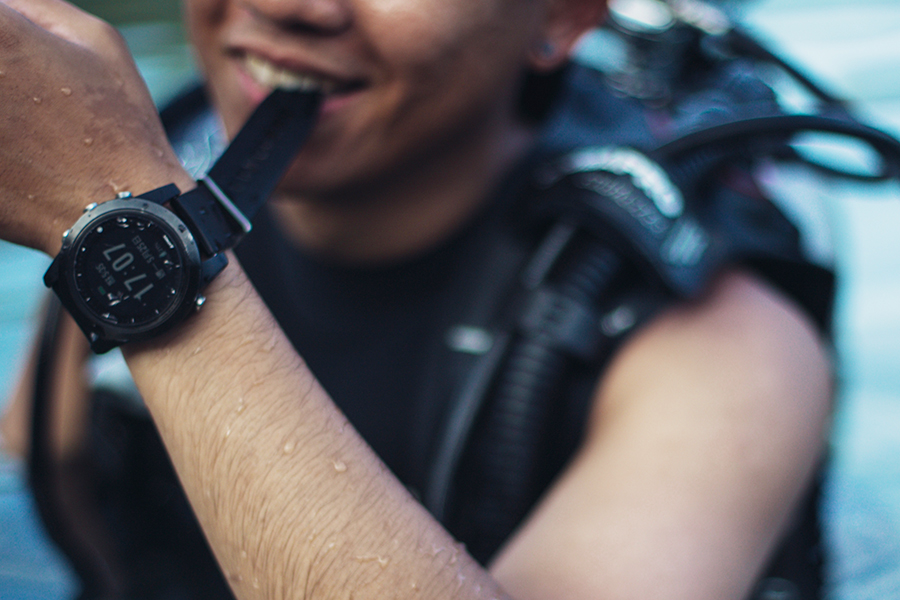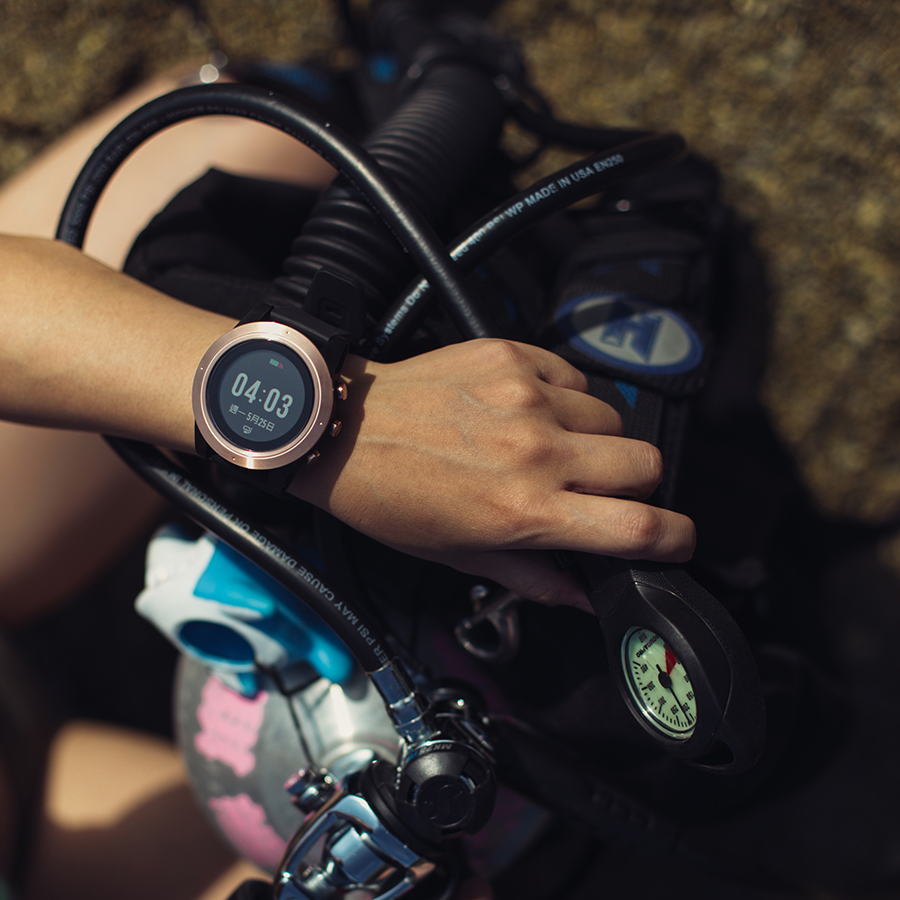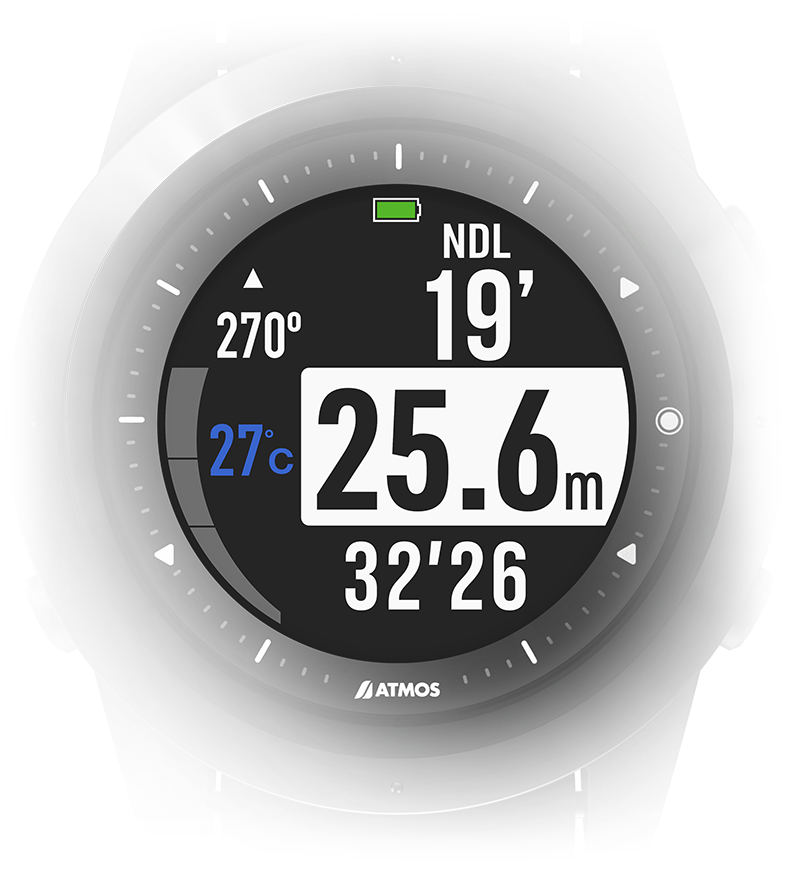 1.2″ Hi-Res Color display, outstanding readability with adjustable brightness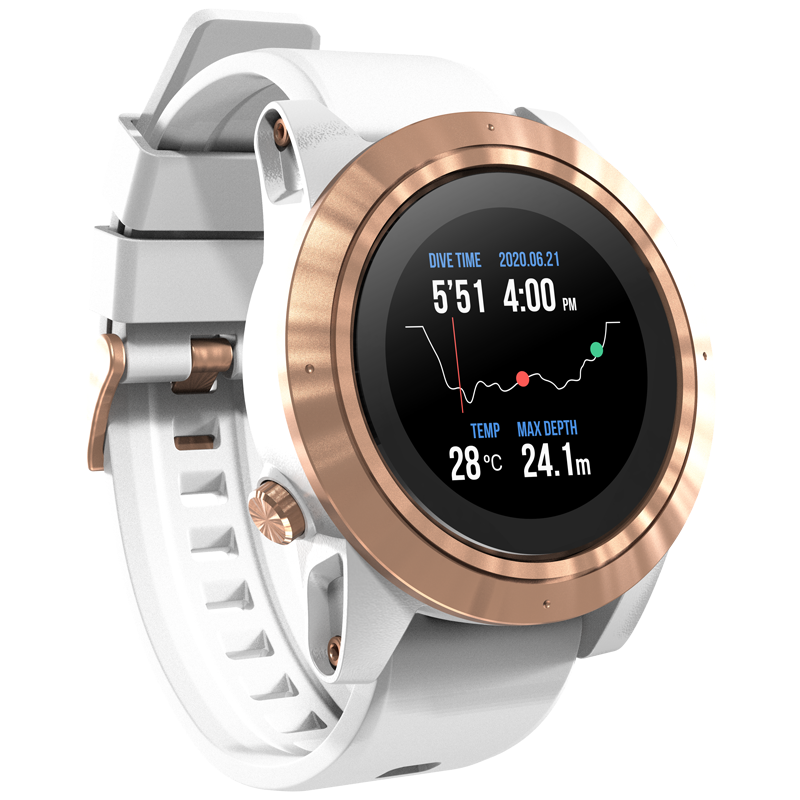 100 Dive Memory in unit and visual dive profie.

Digital compass and lock bearing function.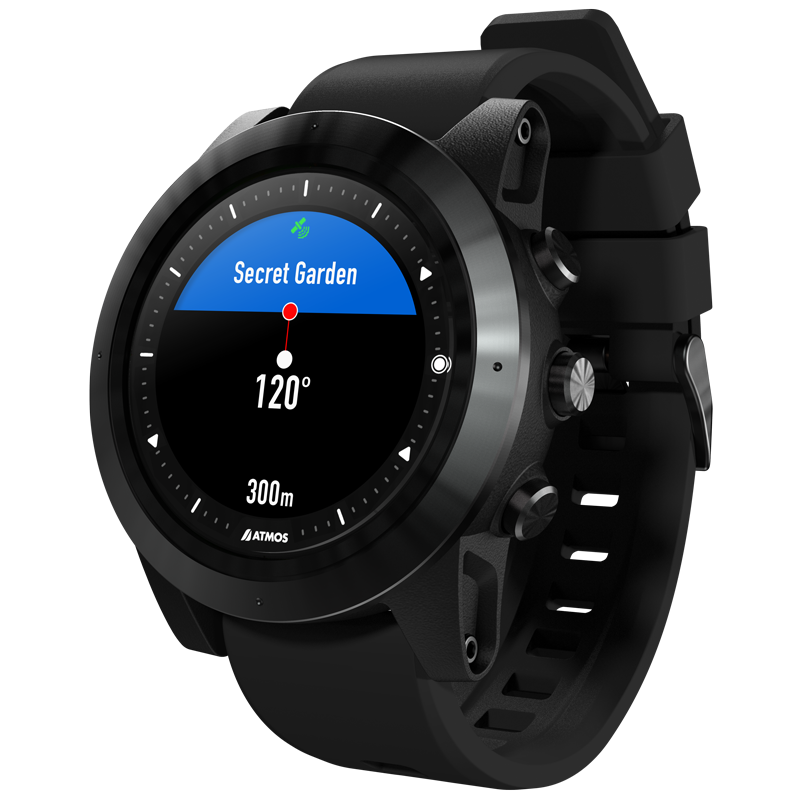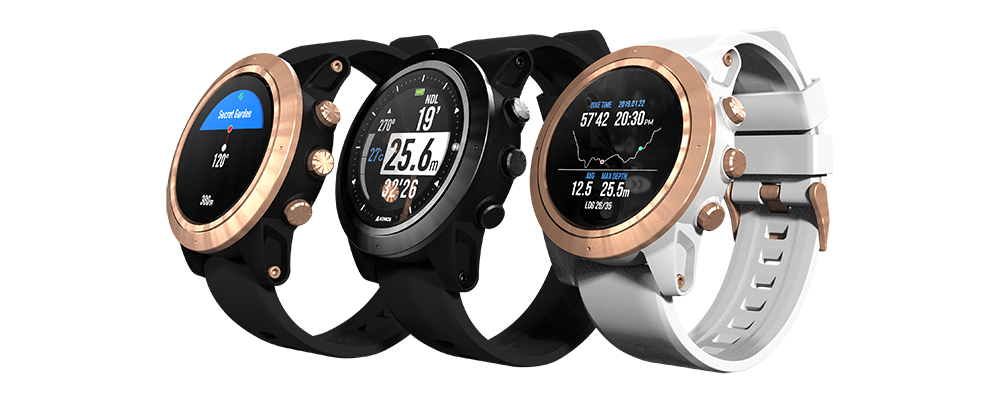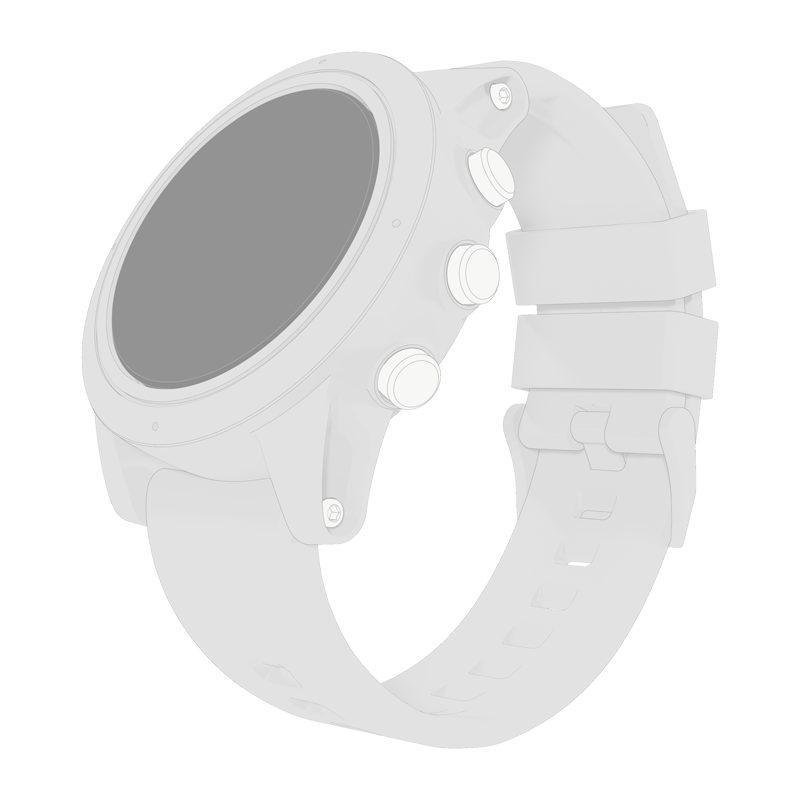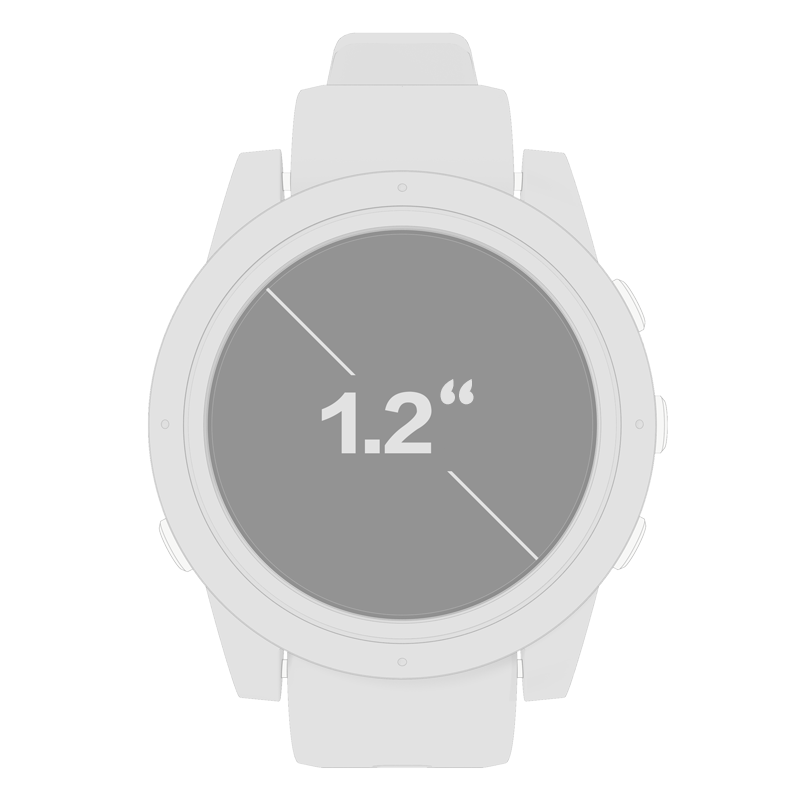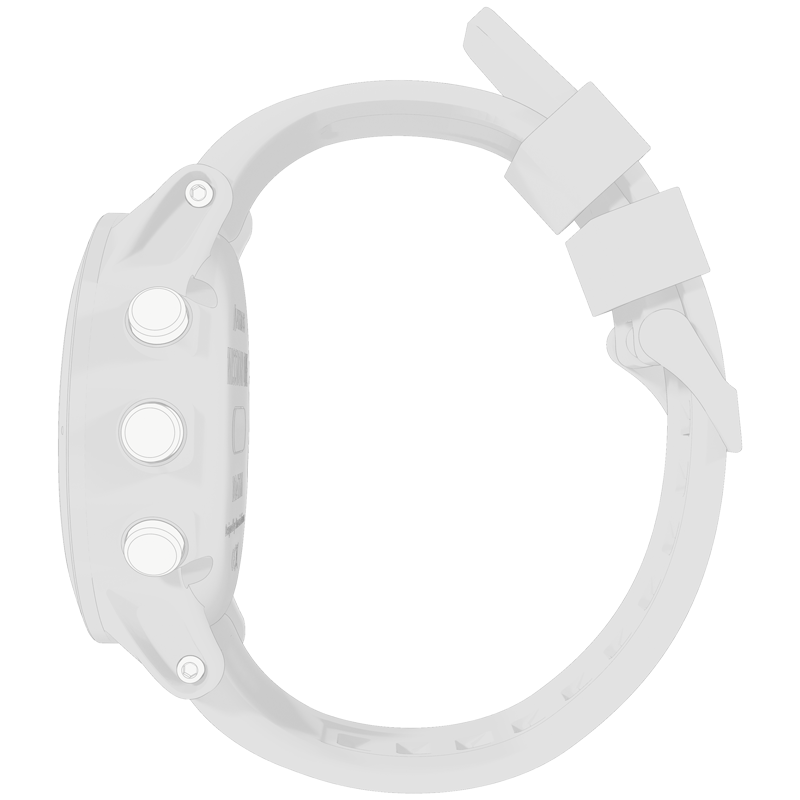 Model
MISSION ONE (KD2)
Water resistance
10ATM, (100 m / 328 ft)
Measurements
50.5 x 50.5 x 18mm
Weight
90 g
Lens material
Strengthen anti-wear high-transmission glass
Case material
Fiber-reinforced polymer
Display type
1.2", sunlight-visible, transflective, hi-res color display
Bezel & Button material
Stainless steel 316L
Languages
EN, KO, JA, ZH-CN, ZH-TW, FR
Logbook memory
100 dives
Metric and imperial units
✔
Watch band
Silicone, width 24mm
Battery life
Diving (backlight off): Up to 40 hours
Diving (backlight mid): Up to 15 hours
Time mode: Up to 15 days
Turn on smart notification: Up to 10 days
Operating temperature
0° C to 40° C/ 32° F to +104° F
Firmware upgradable
✔ (USB)
Firmware version
1.023 (2.023 Korean)
| | |
| --- | --- |
| Time/date | ✔ |
| Alarm clock | ✔ |
| 12/24 hour clock | ✔ |
| Backlight Active On Wrist raise | ✔ |
| | |
| --- | --- |
| GPS | ✔ |
| Barometric altimeter | ✔ |
| Compass | ✔ |
| Gyroscope | ✔ |
| Accelerometer | ✔ |
| Thermometer | ✔ |
| Depth sensor | ✔ |
| | |
| --- | --- |
| Connectivity | ATMOS™ App (iOS/Android) |
| Smart notification | ✔ (iOS/Android) |
| | |
| --- | --- |
| Mode | Air/ Nitrox/ Freedive / Gauge / Off |
| Gas | ✔ Single gas (Oxygen 21-40%) |
| Decompression model | Bühlmann ZHL-16c (GF configurable) |
| In-water activation | ✔ |
| Dive planner | ✔ |
| Depth & time alarm | ✔ (10 sets each for freedive mode) |
| Surface time | ✔ |
| No-Fly time | ✔ (with 24hr countdown) |
| Digital compass | ✔ |
| Lock compass bearing | ✔ |
| Freedive stopwatch | ✔ |
| Gas max PO2 | 1.2-1.6 |
| Sunrise & Sunset times | ✔ |
| Mark entry and exit GPS locations | ✔ (Surface use only) |
| Divespot GPS guidance | ✔ (Surface use only) |
| Fresh/Salt water | ✔ |
| Custom activation depth | ✔ |
| Custom end-dive timeout | ✔ |
| Alarm methods | ✔ (Visual, Vibration and Audible Buzzer) |
| Alerts & Alarms | Fast Ascent|Safety Stop|Low NDL|Deco Stop|Deco Stop Ceiling Violation|Dive Time|Depth|Low Battey|MOD|CNS |
| Residual tissue loading reset | ✔ |
What's in the box
ATMOS MISSION ONE with silicone strap
Charging cable
Screen protector (2pcs)
Quick start guide
Warranty card

BSMI: R3C925 Certificate: CI3C8069250016
NCC: CCAF19LP0350T2  (Model:KD2)